Smartphones have become more and more popular as technology has advanced over time. With so many options available, it can get overwhelming trying to figure out how to use your smartphone to it's highest potential. By knowing how to use your smartphone, it can become one of the greatest tools in connecting with the world.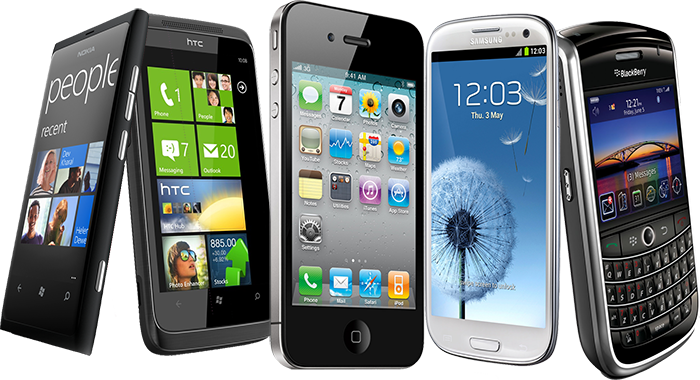 Here are 5 ways to make the most of your smartphone:
1.) Talk to family and friends abroad
The internet has made connecting with friends and family so much easier and much less expensive! With the Rebtel 3.0 app, you can use your smartphone to send less expensive SMS messages and faxes internationally over the internet in comparison to the old fashioned telephone network. You can even make cheap international calls from any phone via VOIP calling, as long as you have a reliable internet connection.
2.) Surf the web
Smartphones can connect to the internet with a fast mobile broadband or with wi-fi connections. You can use your smartphone to enjoy social networking sites like Facebook and Twitter, where you can connect with the world. It will look quite different sometimes when using a smartphone to navigate web pages, as there is no mouse to use, but touchscreens make it simple when surfing the web.
3.) Take photos and video
Every smartphone will include a built-in camera that has the ability to take photos and record videos. There are different photo and video apps that you can buy or get for free, but determining which one is right for you depends on what kind of smartphone you have. There are so many options to choose from, but here are some examples of apps for photos and videos: You can use Snapchat and Glitché for your photos, and you can use iSuper8 and Vyclone for your videos.
4.) Use your smartphone for GPS
It's really handy to have a smartphone to use for GPS, that way you can go from one place to another in the most efficient way possible without having to whip out a map or go home to search on the computer for directions. Sometimes your phone will actually come with free navigation apps, which means that you have no monthly fees and no update costs. Google Maps Navigation 6.7.0 is a very popular GPS app that is easy and free to use.
5.) Take your data with you
Your smartphone can actually connect to a computer with either a cable (included with your phone), or over a wi-fi signal. Any kind of documents, photos, and music that are stored on your computer can be transferred over to your phone, which means you can basically take your computer with you on the road (but is much less bulky!) You can even place on your phone any documents, applications, and videos that you have on your computer, making your phone a very sleek one-stop-shop for all your important data.
Smartphones are really great tools to have anywhere you go. Make the most of your smartphone by using it for as many things as possible so that anything you ever need is in the palm of your hand.